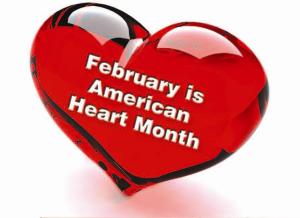 Since our heart is a muscle, it gets healthy and strong when we exercise. If you don't exercise it will get weaker just like any other muscle.
Exercising regularly benefits our heart health by lowering blood pressure, reducing LDL or "bad" cholesterol, increasing HDL or "good" cholesterol, and of course if we burn calories we can lose weight and prevent all the illnesses that are associated with obesity.
What happens to our heart when we perform "cardio" or aerobic exercise? If you go for a run or if you ride a bike, your breathing, your circulation and your heart rate will change immediately because you are activating your large muscle groups and this requires more oxygen rich blood for energy. Your heart rate increases because your heart must pump more blood into your bloodstream. Your circulatory system has to send more blood to your muscles and back to the heart, because your muscles need more oxygen. Your lungs are also a very important piece in this process since they have to work extra hard during exercise because of the extra amount of oxygen needed that goes from your lungs after inhaling to your bloodstream.
If you work out regularly for at least 30 to 45 minutes, you are making your heart, lungs and circulatory system more efficient.
So, let's put it this way; when you are going for a 30 minute run, it is not just your legs receiving the amazing benefits of this workout your cardiopulmonary system is getting healthier and stronger as well.
By Lisy Espindola, Certified Personal Trainer and Group Instructor