The North Essex Chamber Member Spotlight is a column that highlights one our members. Each spotlight is shared via NECC email and social media.
Your company can be the next Member Spotlight. Just complete and submit this questionnaire.

Kimberly Moye, Owner, Nothing Bundt Cakes, West Caldwell
Kimberly Moye is launching a new location in West Caldwell of a fantastic brand, Nothing Bundt Cakes, a franchise established in1997. Prior to this venture, Kimberly worked in various aspects within the food/restaurant industry including coordinating events for Tom Colicchio's Riverpark Restaurant in New York City.
When it came time to make a career change, it was a clear decision for Kimberly. She has always been a big fan of Nothing Bundt Cakes. She shares, "Bringing joy (and cake!) to the community seems like a great way to run a business."
Kimberly sums it up, "We deliver happiness one bite at a time." She is proud of the company's connection to the community and the willingness to go above and beyond to support the community. She and her team like to give back to the community, getting involved in fundraisers and with other businesses as much as possible.
Kimberly is inspired by her mother, Maria Muns, a kind but strong woman who she looks up to. When not working her favorite thing to do is spend time with her family. Her business is a family affair. Both her mother and her husband James (a Broadway performer) are also owners.
Nothing Bundt Cakes come in various sizes and 9 flavors plus seasonal specials.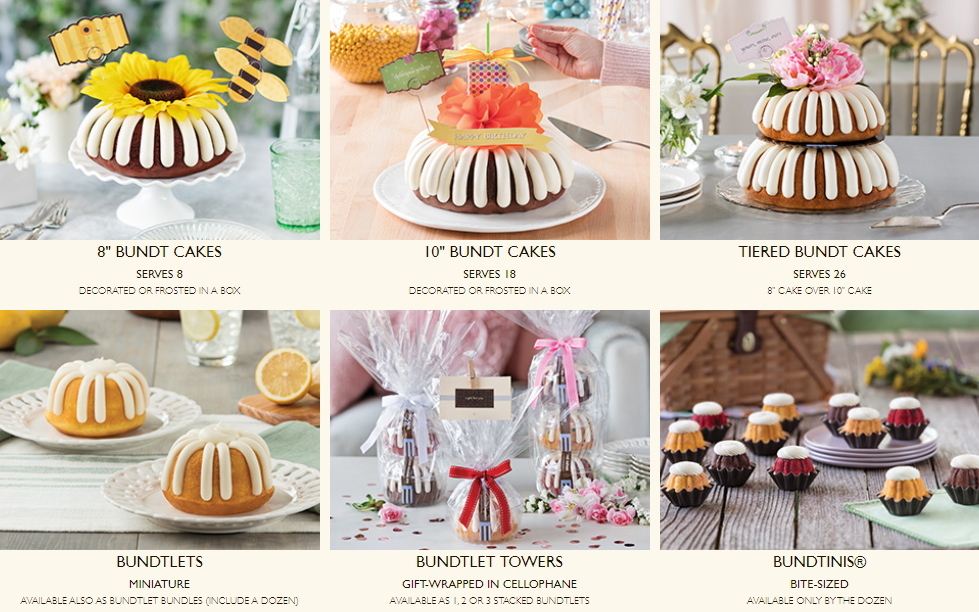 The West Caldwell location of Nothing Bundt Cakes officially opens on Saturday, October 2nd. Look for the grand opening on the Chamber calendar.
Nothing Bundt Cakes West Caldwell NJ
749 Bloomfield Avenue, West Caldwell
www.nothingbundtcakes.com/bakery/nj/west-caldwell
973-852-2030