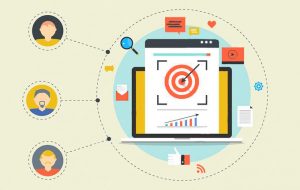 There are lots of reasons to market your business:
Improve brand awareness
Keep your name in front of potential customers
Position yourself as an expert
Build trust and cultivate relationships
Generate interest in your offerings
Launch new products or services
Ultimately, all these marketing strategies work toward generating leads and moving them from cold to warm prospects.
If your business is not doing some level of lead generation marketing, you are missing out on opportunities to grow your business. All businesses need customers to grow. To do this, they need to market to potential customers to gain their attention. This is where lead generation marketing comes into play.
Add leads to your email list for further nurturing. Pass nurtured leads on to your sales team to convert them into buying customers.  With advancing technologies, you can track your product/service demand and customer trends from the lead generation marketing data.
The key to making marketing efforts effective for generating leads is to understand who your customers are, what the best way is to interact with them, and what message would be meaningful for them to take action. The data you collect from your marketing efforts will help you better understand who your customers are and trends in their buying behavior.
Every marketing method is trackable and measurable so it is possible to assess which marketing efforts are the most effective. Capture leads through your website, social media, email marketing, and other forms of direct marketing using enticing offers and calls to action.
Whichever marketing strategies you choose, keep experimenting and testing. This will help you gain an in-depth understanding of your customers and how to effectively nurture leads in order to improve your bottom line.
Need help with your lead generation marketing, contact Noesis Marketing.