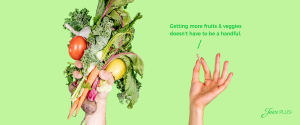 Submitted by The Juice Plus Company
Mandi DeGennaro- Health Ambassador
908-400-7321
mandipd@gmail.com
We believe that a healthy lifestyle happens one healthy habit at a time. And the kickoff to summer is as good a time as any to start a new goal. I work full time and am a busy mama (and during this Pandemic, like most of us, we are all wearing even more hats than we used to), and that makes me even more grateful for the gift of Juice + integrated into my daily world and giving me the nutrition and overall feeling of GOOD everyday and that is why I feel blessed to share it with others...
Below, discover some ideas for healthy habits that help establish and reinforce the core pillars of healthy living: nutrition, sleep, fitness, and hydration. Pick one that speaks to you as an individual or family, and try to do it for a whole week. Or try one new habit per day for a week. Make it work for you.
The best part? Watch how one healthy habit inspires many more!  Enjoy!
Nutrition: 
Sleep:
Fitness: 
Hydration: 
ADD MORE GOOD.... We hope these tips help inspire a healthy summer for you and your family.