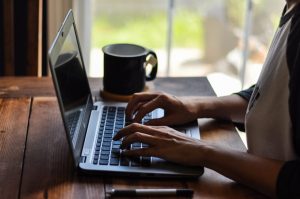 You know the value of your business and all you have to offer. You've got the experience and references to prove it. But how do you let the rest of the world know that your company is the one they should hire, time and time again?
This is why blogs are essential for any business, big or small. They allow you to tout your awesomeness in a way that creates trust, lends credibility to what you offer, and educates prospective customers.
Aside from sharing with the world all the spectacular things your company has to offer, a blog allows you to build relationships with clients while keeping them in the know.
Whether you have a website or rely on a Google blog, your questions are most likely one and the same: what do you include in your blog and why is a business blog beneficial?
If you're ready to learn the ins and outs of business blogs and how your company can benefit from utilizing them, then you've come to the right place.
Educate and Inform Readers
For starters, blogs aim to educate and inform all who visit your website. More often than not, prospective and returning customers alike will call your business to gather information about your services, and what you have to offer.
Enter, the power of a well-written blog.
By educating customers through your blog, you'll set the stage for meaningful conversations with informed clients. Customers will understand how your company operates and why they should hire you, all before ever picking up a phone.
Provide engaging information that is clear, concise, and to the point. Aim for high-quality content that's easy on the eyes.
Allow customers to interact with your blog by encouraging questions, and be sure to answer them with thought-provoking answers.
The Power of SEO
When you hear the acronym "SEO," you probably think of the technical aspect behind blogging. You know, keywords, meta tags, and anchor text, to name a few.
Technical speak aside, SEO focuses on the way you connect with your readers, and how you go about doing so.
In a nutshell, SEO is the way you show the world what your brand has to offer but in a way that takes into consideration the needs of prospective customers. This is when you have to access your creative side and delve into the minds of consumers.
Ask yourself several questions. What is it your target audience is searching for online? What language and "keywords" are these consumers using while they search?
Search engines dominate the way people look for information, making SEO crucial for any business. Structure the hierarchy of your website through internal links, setting the tone for which pages take precedence over another while organically improving your SEO.
With a little patience, research, and the help of keyword research tools, you can create high-quality SEO blogs that allow crawlers to locate your information, ranking you higher than competitors.
Build a Relationship
Aside from exceptional customer service, trust is one of the most important components of any relationship with your customers. But how do you build trust, and more importantly, how can you convey that information to your customers?
The answer is simple: blogs, blogs, and more blogs.
Forbes reports that over 80% of people feel what they read in blogs is the information they trust. And with so much competition in today's market, trust may be the deciding factor when choosing your business over another.
As your customers gain trust in what you write in your blogs, you'll become a reliable force they can depend on. Once you establish trust, you'll prompt your readers to purchase your products or utilize your services.
In addition to establishing trust, you'll open the lines of communication with customers. This allows them to leave constructive feedback so you know what they're thinking and what, if anything, you can improve.
Let readers know you want to hear their thoughts and that you want to connect with them to share ideas. In addition, you'll reiterate your appreciation for their loyalty to your company.
Repurpose Blogs for SMM and Emails
If you feel your blogs are solid gold, then don't be afraid to repurpose them for social media. One way of doing this is by improving your article's SEO and fine-tuning it to incorporate evergreen content that's not only relevant but timeless.
Make sure to elevate your blog by digging deeper and giving your readers even more information than before. Repost to social media platforms with a fresh image to entice your readers with a catchphrase guaranteed to grab their attention.
This is also true for emails. What's the theme you want to educate your readers about? Once you know, start collecting previous blog posts to send out in an email.
Another way to repurpose blogs and gain attention is through an email series. Just like you would repurpose a blog with deeper, more meaningful information before reposting to social media, you can revamp existing blogs before splitting them into sections to email out daily or weekly.
Be Sure To Set Yourself Apart
You know the value and worth of your business, so don't be afraid to show it. In order to be an industry leader, set yourself apart from the competition.
Provide your readers with quality content of the highest caliber. Seeing as over 610 million people access LinkedIn, be sure to reach out to people and network via this crucial platform.
Create a Facebook group to keep people informed of your business and to set yourself apart as a leader and key informer of all that is pertinent and relevant. Better yet, consider hosting a webinar to engage customers and show off your skills.
Get Ready To Blog
As you can see, business blogs boast copious benefits and transpire across all social media platforms. You can repurpose them for SMM or give them an overhaul for customer email communication.
You've done the research, perfected your brand, and are ready to grow your business. Why not shout all you have to offer from every virtual rooftop? With the right blog, you can hook readers as they follow your journey, learning and growing with you.
Contact Let's B Media today for all your marketing needs. Our team of industry leaders is ready to help you with everything from content writing to graphic design. If you've got ideas, we've got ways to market them across every industry.