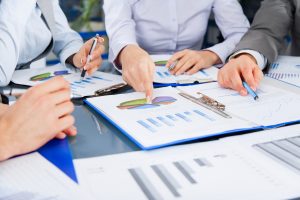 Submitted by Nina Tucker
President, Noesis Marketing LLC
973-941-6947
ninatucker@noesismarketing.net
www.noesismarketing.net
Remote work is here to stay. Global Workplace Analytics concludes that more than half (56%) of the U.S. workforce holds a job that is compatible with remote work. Businesses are returning to offices but in a hybrid manner in many cases. Companies have adopted a more open-minded approach to having people work from home, at least part of the time.
As a result of this trend, buyers are behaving differently. Thus, marketers need to evolve their strategies when dealing with a remote audience.
Rethink the approach to the ideal customer. Re-evaluate your target market strategy to prioritize companies and industries that are in looking to grow, compared with companies that might be dialing back.
Make content available to adapt to prospects' consumption habits. Reproduce live offerings and demos for on-demand formats so users can control when and where they are consuming content.
Rely more heavily on leads generated digitally. Supplement the loss of leads generated from in-person interactions, not only in terms of the number of leads but also the quality.
Aspire to higher values of customer experience. To compete in a hybrid environment customer experience becomes even more critical. Drive greater relevance in customer interactions to build stronger human connections to brands.
Balance brand and performance marketing to deliver the best results. Embrace both brand marketing to build reach, and performance marketing to generate leads.
Embrace a mindset of marketing agility. The fortunate outcome of the pandemic has been to create a mindset of marketing agility that is likely to be permanent. This includes continuous customer listening, faster decision cycles, and more flexibility in creative, budgeting, and media.
The remote work environment has affected audience behavior. It's up to marketers to meet customers where they are at. Businesses must prioritize the expectations of the customer through a balanced approach to address the hybrid world.