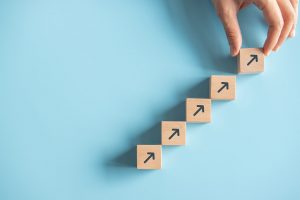 Submitted by:
Nick Ilacqua
TeamLogic IT
556 Eagle Rock Avenue, Roseland
nilacqua@teamlogicit.com
973-699-6663
Pick your cybersecurity study. All make the same point: Ransomware rates are rising rapidly with no signs of slowing soon.
So how do you cope with this risk to your organization's operations and financial stability?
Cybersecurity experts and enforcement agencies discourage paying ransoms as a means of mitigating risks or controlling costs. They argue that it's better to encourage investing in measures for detecting and deflecting this criminal infiltration technique.
To support your commitment to this type of diligent, defensive cybersecurity posture, here are three key protection tips we gleaned from TechRepublic:
Back Up, Back Up, Back Up – No, this business continuity best practice won't prevent cybercrooks from targeting your organization with ransomware. But in case you are victimized, the impact will be lessened. Plus, fresh back-ups enable quick data restoration, making ransoms moot.
Monitor, Monitor, Monitor – Research continually tells us that human error is a major factor in cybersecurity risk. Make people part of cybersecurity protections by layering human engagement atop your digital detection tools. Empower your employees with a 24/7 means of reporting any suspicious activity, such as phishing emails.
Educate, Educate, Educate – For point #2 to work, you must dedicate time, funding and resources to specific awareness training. As this pandemic-fueled era of remote working extends and expands your computing boundaries, you need to simultaneously extend and expand your cyber-defense perimeter by engaging all those workers operating at your network's edge.
Want support implementing these tips? Give us a call.