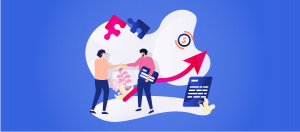 Submitted by:
Nina Tucker, President
Noesis Marketing LLC
ninatucker@noesismarketing.net
973-941-6947
Around the holidays, we see a lot of cause-related marketing, although these types of partnerships are becoming common throughout the year. Cause-related marketing is a mutually beneficial collaboration between a for-profit business entity and a nonprofit charity or cause.
This type of marketing strategy is designed to promote a company's sales and a nonprofit's cause. It also helps boost awareness and positive publicity for both organizations.
Benefits of Cause-Related Marketing
There are several short and long-term benefits of a cause-related campaign for both the business and the nonprofit.
It contributes to customer loyalty. Consumers like to align themselves with companies that support causes that they believe in. Without that support, consumers may shift their support to a company that is more conscious of public well-being.
It generates goodwill and positive brand visibility. Cause-related marketing gets the business seen in a good way by exhibiting its commitment to social causes.
It boosts organization morale. Cause-related marketing helps employees feel good about the company and the cause they are supporting, and often they become more engaged in their work as a result.
It can have a direct positive financial impact. Businesses that collaborate usually win more leads and sales for their products or services.  Meanwhile, their non-profit partners gain more sponsorships, donors, and supporters.
Implementing Cause-Related Marketing
When companies decide to support a social cause or initiative, they too often take an incomplete approach that doesn't give them the exposure and other benefits that they were hoping to achieve. Perhaps a logo is added to their social media profile and to their email signatures, or they publish a blog on the topic. Then they wonder why the effort isn't getting the traction they expected. If you are considering partnering with a nonprofit organization, make it meaningful by applying the following strategies.
Team up with a legitimate, relevant cause. There's no need to choose a widely known national or international nonprofit, but it is important to understand their purpose and verify their credentials. In addition, be sure that the charity selected is in line with the business's core values.
Develop a plan to have a real impact. Just donating money can appear disingenuous if it is not part of a multi-faceted plan. Select ways that consumers will see that the company is actively working with the nonprofit to make a difference. Actions such as planning events, organizing volunteers from the company, donating products and services, etc., will show that the company is truly invested in the cause.
Create a comprehensive content marketing strategy around the cause. Leverage all types of digital media to help get the nonprofit's message out and how the company is supporting it. Include high-impact print marketing at events and other promotional opportunities. This type of plan serves to bring the whole company together and help them realize the depth of the company's commitment to the effort. It also helps to ensure that the marketing aligns with business objectives.
Inspire your audience to do good. Encourage your audience to help in your campaign by showing them how the company is giving back. Facilitate their participation through donating, volunteering at events, and interacting with the nonprofit organization.
Countless nonprofits could benefit from a partnership with a business. Find the one that best fits your organization's core values and then execute a comprehensive plan to support them. By running a relevant, sensitive, and engaging campaign, your business, the nonprofit, and your audience will benefit.