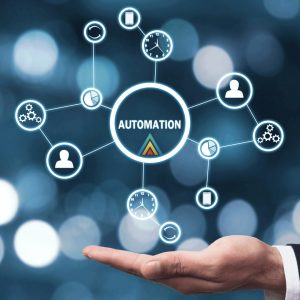 Feeling like there aren't enough hours in the day? Business automation helps you optimize and grow your small business by lowering costs, minimizing errors, reaching new prospects, and improving productivity.
And it's not just for large corporations. According to a recent survey, 90% of employees feel burdened with repetitive tasks that can be easily automated, and 68% of employees have suffered because of work overload in which they have too much to handle.
Think you may be part of that 90%? Here are ten tell-tale signs you need business automation:
You struggle to get client appointments on the calendar.
Phone tag, wrong numbers, full voicemail boxes; getting appointments on the calendar can be a headache – and a strain on your business. An appointment scheduler syncs right with your calendar and offers available dates and times, automatically adds to your calendar, AND sends a calendar invite.
Check out some of our favorite options here: Engageware, Calendly, Acuity
Your contacts, clients, and prospect information are scattered across numerous programs.
Did you have a call with a client but can't find your notes? Having trouble finding that cell number or personal email? If your client, prospects, and general contacts information are scattered, it's time to consider automation with a Customer Relationship Management (CRM) System. Not only does it track vital info, it automates your sales process, email, signatures, and so much more.
Check out our favorite option here: Zoho
You're losing hours of your day to social media.
It's important to stay current and fresh on your social outlets, but losing hours of your day creating, posting, and falling into the social media vortex is a classic time-killer. Using a social scheduler allows you to pre-schedule all of your posts to multiple outlets at once.
Check out some of our favorite options here: Hootsuite, Sprout Social
There's no communication with your contact list.
How do you get the message out to your list? Experiencing radio silence? An email marketing program allows you to create professional emails with a user-friendly interface so you can keep your clients current and present your prospects with great deals!
Check out our favorite option here: Constant Contact
Prospects are falling through the cracks.
Your website should be the gateway to you and your services, not a labyrinth leaving prospects confused. Website forms are the best way to capture vital information, send an automated email to your prospect with details, and alert you (and – even better – assign a task to you!). Webforms are the key.
Check out our favorite option here: Zoho
Too much of a delay in the contract process.
Selling can be tough, but allowing a delay in signing process is even worse. Automating contract agreements should help you plug and go. Not only that, the ease of e-signatures and tracking makes your life easier all around.
Check out our favorite option here: Zoho Sign
Important deadlines are being missed.
You got a lot going on day-to-day, we get that. But that's no reason to get sloppy in your work. Missing deadlines for clients is a huge red flag and one you must avoid at all costs. That's why having a central system to automate your task list is a life-saver. Track deadlines, progress, and assignments all from one central dashboard.
Check out our favorite option here: Asana
You're missing phone calls.
Whether it's an auto-attendant or a virtual receptionist, there's always an option to catch your phone calls. Endless ringing, or even a full voicemail box is one of the worst first impressions and one you must avoid at all costs. If you're having trouble getting to your incoming calls, check out our favorite option here: Virtual Receptionist
You're not asking for referrals at the right time.
Are you jumping on the opportunity to get a good word from your happy clients? If you've got a solid CRM system set up, you can automate an email to send to your satisfied clients who might be willing to tell the world about their great experience. Just set up the links once and send away!
Check out our favorite options here: Zoho
You don't know your numbers.
Do you know the financial health of your business? Did you know you can set up reports in QuickBooks Online to receive weekly, monthly, or annual reports providing you a snapshot of your business' financial health and standing? The only way to grow your business is to know it!
Check out our favorite option here: QuickBooks Online
Did any of the top 10 points resonate for you? If so, we can help. Setting up your automation isn't always easy and it can be difficult to know where to start. It can feel overwhelming given all the options and techniques, but we can help. C3Workplace's team of seasoned professionals will help you take the lead and get your business processes to the level of professionalism you need.
Ready to automate your tedious tasks? Click here to schedule a chat about how C3Workplace can get your business working for you.