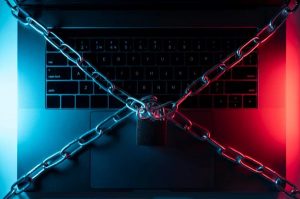 SMBs have rapidly become one of the most popular targets for 'bad actors'. The resulting onslaught of cybercrime, coupled with an atmosphere of escalating risk, can make leaders of any organization feel justifiably fearful.
This is not surprising, considering these data points gleaned from recent research:
Nearly three-quarters of SMBs will experience a significant cyberattack this year.
More than a third of those companies will lose crucial data in one of those assaults.
These organizations are at risk of losing substantial revenues, as more than half of customers polled in one study reported they would cease patronizing a business after a breach.
That's why we advocate that SMB leaders adopt a monitoring and maintenance mindset for cybersecurity.
Here's how:

Prepare with Policies
We recommend establishing these four foundational policies in your organization:
Acceptable Use Policy
Data Breach Response Policy
Disaster Recovery Policy
Password Protection Policy

Fortify with a Framework
We advise incorporating these six steps for assessing your security risk from the National Institute of Standards and Technology (NIST):
Identify vulnerable systems.
Catalog internal and external threats.
Determine risk and impact.
Analyze controls.
Determine risk levels.
Prioritize risk response.
Bolster with a Budget
It's critical to invest in security. Your cybersecurity safeguards should remain fully funded and up to date. Make cybersecurity measures a specific part of your annual IT budget—or a stand-alone item in your corporate security budget. It's a prudent investment that can easily pay for itself.
If you'd like to explore how you can harden your cybersecurity to deflect attacks, give TeamLogic IT a call. We have expertise in this area.