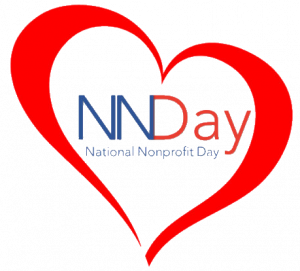 Thursday, August 17th, is National Nonprofit Day. This day recognizes the positive impact that nonprofit organizations have on our local communities and the world.
In honor of National Nonprofit Day, the North Essex Chamber of Commerce salutes nonprofit members of the Chamber:
The North Essex Chamber Foundation
The Chamber supports these and other nonprofits in our region through the North Essex Chamber Foundation, a registered 501c3 entity. The Foundation is funded by NECC events and the generosity of our members and our benefactors.
The North Essex Chamber Foundation is the philanthropic arm of the Chamber that serves to engage with non-profit, education, and community initiatives. Every year the Foundation strengthens our local communities by engaging with and supporting non-profits, schools, and other organizations.
Ways to Celebrate National Nonprofit Day
An easy way to capitalize on the giving spirit this August 17th is to use the #NationalNonprofitDay hashtag on social media to connect to the greater giving community.
If you work for a nonprofit, this is a great day to recognize and thank volunteers. Use this time to acknowledge those contributing to your organization's success, from volunteers and employees to corporate partners and local businesses supporting your work. Convey the positive impact of your nonprofit and promote its mission by sharing specific examples of your life-changing work.
If you don't work for a nonprofit, set aside some time to learn about the missions of nonprofits in your community. Check out the nonprofits in the Chamber. Discover nonprofits whose missions align with what you care about. Find ways to support these nonprofits. Your support can be something as simple as liking the nonprofit on social media and sharing their updates.