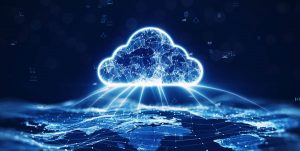 Submitted by:
Nick Ilacqua, TeamLogic IT
556 Eagle Rock Avenue, Roseland
973-486-4585
nilacqua@teamlogicit.com
Recent research shows nine of 10 tech executives expect to be required to do more with less in coming years. They cite demanding business requirements—such as providing hybrid work arrangements and protecting against escalating cybersecurity threats—that are growing faster than IT budgets.
That's why companies large and small turn to cloud computing to drive operating efficiencies throughout their organizations. Cloud technologies offer three compelling advantages:
Flexible – Collaborate anywhere at any time through an array of devices (e.g., smartphones, tablets and laptops)
Scalable – Quickly add or subtract features as business conditions and requirements evolve
Cost-effective – Pay as you go, with smaller periodic payments rather than repeatedly purchasing, updating and replacing costly software and servers
But transitioning to cloud services has challenges as well as opportunities. Avoid common pitfalls by asking these five questions:
Are new cloud solutions compatible with all our mobile devices—now, and what do we anticipate using in the future?
Have we assessed the capacity of our infrastructure and bandwidth, testing the performance of all company networks (at every site, including remote offices) and internet providers?
How will cloud providers support implementation, training, help desk, and other user programs?
Will new solutions comply with applicable industry standards and government regulations? Will they also make compliance smooth and easy for us?
How will we configure cloud backups for disaster recovery routines?
Give TeamLogic IT a call if you'd like help exploring whether cloud solutions are a good option for your organization.