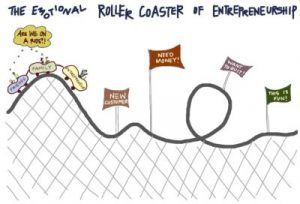 Submitted by:
Kelly Louro from C3Workplace
26 Park Street, Montclair, Ste 2000
973 783 7900
kelly@c3workplace.com
Uncertainty will be a constant companion on your entrepreneurial journey. It's the unpredictable twists and turns in the market, the evolving consumer preferences, and the unforeseen challenges that keep you on your toes. Embracing uncertainty is crucial, as it can also lead to opportunities and innovation. Success in business often comes from your ability to adapt, take calculated risks, and navigate the ever-changing landscape with resilience and determination.
At C3Workplace, our top priority is to be an invaluable resource for business owners, which allows us intimate knowledge of the tools and resources that truly help make a difference.
So, we've compiled a nifty little list of free tools and assessments to help you master the chaos:
1. Strategic Operations Assessment
Take a peek under the hood. No matter how long you've been in business, it's important to get a clear picture of where you're doing well and where there are opportunities for improvement. With this Strategic Operations Assessment, you can better understand your challenges and get personalized advice on how to deal with them to improve the value of your business.

Check out the assessment here: https://c3workplace.com/operational-assessment/
Running a business can feel chaotic at best. It's a frontier that starts out unstructured because, yes, most people are making it up as they go along. Truth is, there isn't always a one-size-fits-all blueprint for running a business. If you started a little rough around the edges – that's normal. However, tapping into an expert's mind is always a great resource, and the One Page Business Plan workbook can help you strategize where you didn't before.
Check out the workbook here: https://c3workplace.com/the-one-page-business-plan-workbook/
3. Harnessing The Power of Professionals
There's a saying we love – if you can't acquire the skill, then hire the skill. With so many facets of running a business, it is just not possible to be an expert in all of them. The first hurdle is finding the time, and the second is finding the resources. We can help you with both.
If you're looking to uplevel, here's how: https://www.youtube.com/watch?v=f-iQmD_fHF4
Owning a business is like riding a roller coaster – there are high highs, low lows, and sometimes you get flipped upside down and spun around before you realize what happened. Let's lean into the motion and find the thrill in the moment instead of letting all the loose change drop from your pockets. That thrill of uncertainty is the backdrop against which you paint your business masterpiece, and how you choose to respond to it can define your success.
C3Workplace is relentlessly focused on providing comprehensive & specialized support that enhances the efficiency, effectiveness, & productivity of your business.