The North Essex Chamber Member Spotlight is a column that highlights one our members. Each spotlight is shared via NECC email and social media.
Your company can be the next Member Spotlight. Just complete and submit this questionnaire.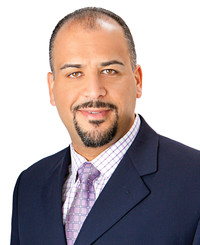 The Capellan Team aspires to be the insurance and financial service provider of choice to the residents and business owners of Caldwell and the communities in which they serve. Their customers' needs determine their course and their values guide their recommendations. Their team of licensed insurance professionals provides their customers with remarkable service. They cultivate meaningful and enduring customer and community relationships based on shared values of integrity and mutual respect.

What sets owner Carlos Capellan and his team apart is their holistic and consultative manner. They recognize that every individual or small business needs are slightly different, so they take the necessary time to understand their needs before making recommendations. Their risk management solutions include but are not limited to automobile, home, life, renters, condo, personal umbrella coverage insurance, and personal articles policy insurance. On the small business side, they provide general and premises liability insurance, workers compensation, errors and omission, employee practices liability, and commercial auto insurance.
Carlos most enjoys protecting what matters most to his clients. He started his own agency to help others. Being there when people need him most enables him to fulfill that desire.
The Capellan team is always looking for ways to give back and support our local community. Toward that end, the Capellan agency sponsors several youth sports programs and a local community center.
When not helping people reduce personal and business risk, Carlos loves golfing and travel.
Carlos Capellan Agency Inc
266 Bloomfield Avenue
Caldwell, NJ 07006-5101
(973) 226-7422
carlos@capellanagency.com
www.capellanagency.com