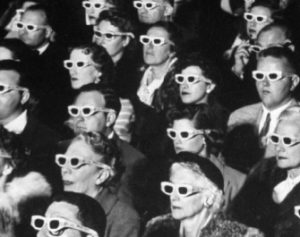 Submitted by:
Michael Monk
PHASE:3 Marketing and Communications
123 Lehigh Drive, Fairfield, NJ 07004
(973) 670-6953
michael.monk@phase3mc.com
www.phase3mc.com
FAST-TRACKING OPPORTUNITIES 
Your business depends on driving a healthy upper sales funnel. But it's just as important to focus on accelerating qualified leads through your middle and lower funnel and avoid any slowing down of close-winning the opportunity. At Phase 3, we deploy a package of data science, technology and creativity to help clients operate in today's world of slimmed-down human sales forces.
A FRAGMENTED DISJOINTED BUYER'S JOURNEY
Marketing content must compete in the attention fast lane, within platforms like Twitter, LinkedIn, Facebook and YouTube. Content is ubiquitous and disposable, continuously being replaced by the newest distraction. Marketing that fails to be extraordinarily relevant, provides little value and will likely fail to drive action.
Many publishers of marketing content have borrowed an idea from baseball managers - small ball strategy. Small ball wins games by prioritizing singles over home runs. Or, if you don't like sports metaphors: make every step count.
This shift moves away from marketing "spectacle" and putting too many eggs in one basket. Content can seldom afford be expensive and precious, rather it is expected to be customized, specific and personalized. That is what lends consistency buyers crave, and the hallmark of any professional athlete.
MASTER YOUR DATA SCIENCE
To create relevant marketing, we recommend starting with an analytical understanding of your best customers. It's critical to determine the tangible and intangible reasons your best customers buy (and as a bonus why they renew!).
We typically create quintiles of the data set (best, good, occasional, one-and-done and pending).
From there, gender, affluence, geography and age range can be applied to the newly established behavioral segments using statistical data providers like Acxiom and Experian.
Other than geography, most businesses don't capture customer gender, age and socioeconomic datapoints, especially at the segment level.
We also recommend mapping the purchase journey of regular and occasional customers. We look for purchase patterns – first engagement through current state. In a recent project, we found that the top customers of a retailer started by purchasing in a specific product category. The surprise there? This entry-point product category was least likely to be featured in acquisition marketing.
We find most businesses can identify two to four distinct customer segments (or personas) that react most favorably when they receive tailored marketing communications. And with these data-enhanced live customer segments in hand, surveys and customer interviews can be more strategically fielded.
You'll know who buys, why they buy and the triggers that can help create more best customers.
STEPPING IT UP
Awareness and engagement improvements depend on overtaking the external influencers in your business sector. Consider them "frenemies": they are the dedicated, ad-supported content publishers who come in all shapes and sizes. They compete for the same eyeballs, but unlike your company, they make their living directly monetizing their content production. And they're usually quite good at it. Which explains how they tend to publish at a furious pace, collecting continuous datapoints on building audience engagement.
But fear not. Your marketing team has a superpower these vociferous influencers do not – your company is IN the business, not merely reporting on it. Your authority and experience lends unique insight into market dynamics and future forecasting that press and influencers can never match. Act as a channel for your evangelists to tell their story and take advantage of your position in creating your content. As an insider.
DRIVING ACTION
Once you have done the analytics, applied data science, and uncovered the ideal customers/prospects, your creative product will benefit. From advertising to social stories; and from CRM to long-form thought-leadership, your tailored communications impact your high value customer quintiles.
You know which aspect of your brand/product is most likely to engage a certain segment. Be sure you have content that provokes interest (digital video), and other content that satisfies a prospect who is researching (a microsite).
Successful content marketing relies on a strategic calendar. Your business will have predictable selling seasons and upcoming launches. Leave your team some bandwidth to respond to market trends, which require rapid reactions in thought-leadership, especially when trends are highly positive or negative.
Lastly, technological advances in content personalization, and one-to-one delivery are now available to get the right content to the best prospect at the right time. Finesse, planning, and laying down the business rules (algorithm-style) allows marketing automation to operate at a scale and efficiency.
BONUS: DON'T FORGET VIDEO
YouTube is the second largest search engine after Google, increasingly used by consumers to research product information, how-tos and reviews. Head over to YouTube and search for your company's name. Then search for non-brand industry keywords associated with your company. Does your company show up favorably? If not, your content marketing has its work cut out for it. Many businesses are familiar with SEO, but fewer are dedicated to YTO (YouTube Optimization). And that's just the tip of the iceberg in content marketing.
If you're ready to build a strategic communications plan with creative and media in perfect harmony, contact us today and we'll show you everything Phase 3 can do to drive prospects and revenue for your business.