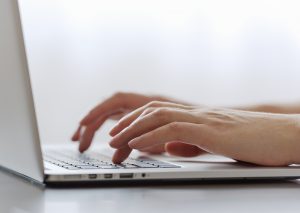 Submitted by:
Nina Tucker
Owner & Founder
Noesis Marketing
973-941-6947
www.noesismarketing.net
ninatucker@noesismarketing.net
Have you ever had this experience? A title of a blog catches your interest. You start reading and before long you realize that the reader has totally lost you. Or perhaps after reading an entire piece, it is unclear what point or points it is making.
A poorly written blog limits the value that it delivers to its readers, ultimately losing their interest. There are a few things I have come across that keep blogs from being great engaging pieces of writing. Avoid these content mistakes when you prepare your next blog.
Mixing themes in one blog. Often writers have multiple points that they want to get across. They try to make them work together but it turns into a big leap from one to another. Instead, leverage each in separate blogs and make each one more impactful. Re-enforce a point by referring to a related topic that you spoke about in a previous blog.
Lacking a logical progression through the article. When writing, be sure to take the reader through the "story". You may have many thoughts on a topic. Make sure they are organized in a way that leads the reader through your thought process, or you will lose their interest.
Using unnecessary punctuation marks and capital letters. Applying superfluous punctuation and capital letters to emphasize a point makes a blog look unprofessional. If you need to, use bold or italicized type to emphasize a specific word or words in your message. But don't overdo it. Emphasize too much and nothing will stand out as more important than everything else.
Not giving your audience something concrete to walk away with. Let's say you've told a great story and made some salient points. Then what? One of the doctrines of blog writing is to give your audience a takeaway. Without that, you won't be successful at leaving a lasting impression which is what blogging is all about.
Not speaking in your voice. Infuse parts of your personality in your writing to make readers feel more comfortable and engaged. Writing in your voice will enable your blog to reinforce your brand. Speaking in your own voice becomes a powerful way to strengthen your reputation as an expert.
Blogs are an effective way to exhibit your expertise on the subject matter of interest to your audience. By sharing useful information, you are also helping others. Additionally, blogs are a simple way to keep website content fresh thereby helping your website come up higher in searches. As professionals, all of us have much to share. Avoid these pitfalls and your readers will look forward to your next blog.