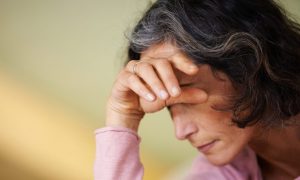 Submitted by Randi Brokman
Director of Community Outreach and Client Care
Homewatch CareGivers of South Orange
75 South Orange Avenue, Suite 203
South Orange, NJ 07079
O: 973-810-0110 M: 973-943-6503
rbrokman@hwcg.com
hwcg.com/south-orange
Well-meaning family members and friends often give an enthusiastic "Yes!" when someone asks for a little help at home due to age, illness, or other life change that leaves them in need of support. It feels good to help someone out and make them happier, after all.
However, this temporary commitment can soon expand into something that requires more than they can handle in terms of time or even physical strength and emotional stamina. We share some of the possible challenges of volunteering to care for someone below. When a family caregiver becomes aware of one of these issues, know that professional caregivers can step in to alleviate the burden.
Injured on the "Job"
A family member may offer to help someone simply step safely out of the tub, and then find themselves with a back injury that leads to them needing some care. There are proper techniques for lifting someone from a chair, a bed, or assisting them in the bathroom that professional caregivers are in trained in so that they do not experience an injury.
A possible solution is to determine which aspects of care seem the riskiest for the family member who is helping out, then hire a caregiver to step in for those specific tasks instead. This might mean just an hour or two per day, not 24/7 care, that gives the family member a little break and keeps them safe as well.
What's Burnout?
The definition of burnout is "fatigue, frustration, or apathy resulting from prolonged stress, overwork, or intense activity." When someone who has not been trained in caregiving, or who is also busy with work responsibilities, is also trying to take on caring for another person, there can be burnout. It's simply not possible to keep adding more and more to do, especially when you don't really know what to do, or what's coming next.
Creating boundaries or limits is important for family caregivers so that they don't experience burnout and have new issues, such as stress at work or with children in the home when they are trying to care for an elder loved one. Consider asking other friends or family to share the responsibilities of caregiving, or hire someone to be part of your care team.
Feelings Matter
Caregivers can feel resentful, and it's perfectly natural, especially if they've been giving too much of themselves without much in return.
Finding others who are having similar experiences, or experts who can provide new ways of thinking about your situation can be helpful in changing these negative feelings which might just be hurting you as the caregiver.
There are all kinds of support groups—both online and in-person—in which family caregivers can vent, learn, and share. Support groups might be for caregiving in general or for a specific type of caregiving such as for someone who is living with dementia or Parkinson's disease. These groups may be an offshoot of an organization such as the Alzheimer's Association or through your local church.
Ideally, a care relationship can be both give and take so that resentment doesn't develop.
Give Homewatch Caregivers a call for more support as a caregiver to avoid these risks.