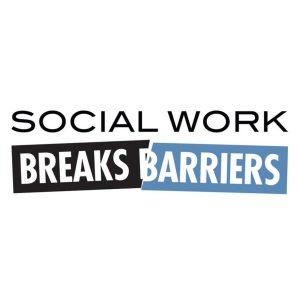 Submitted by:
Randi Brokman
Director of Community Outreach & Client Care
Homewatch CareGivers of South Orange
75 South Orange Avenue, Suite 203
South Orange, NJ 07079
973-810-0110
rbrokman@hwcg.com
Social Work Month is a time to celebrate the great profession of social work and focus on how the profession helps people and communities overcome hurdles that prevent them from thriving.  Homewatch CareGivers of South Orange is celebrating Social Work Month to highlight how social workers have enriched our society by empowering people and communities to break barriers that prevent them from living life to the fullest.
Margo Weill, MSW, a Partner and Director of Client Services, explains, "When a family member contacts us to arrange for care for a parent or spouse, it is usually one of the most difficult times for them.  We work with vulnerable people, those who can no longer live alone, have serious disabilities or illness or are experiencing significant cognitive decline.  At Homewatch CareGivers, social workers are an important component of our Care Team which includes a dedicated social worker and nurse who oversee the care provided by our certified home health aides. "As one of the social workers, I help the family process this new phase of their lives, guide them in assessing needs, and arrange for appropriate care, knowing the beginning stages of bringing in an aide can be difficult for the entire family. Our Care Team is dedicated to providing each individual with personalized care in their home or residential facility. We partner with family members to preserve quality of life for their loved one."
She considers providing emotional support to family members when they seek care for their loved one an important aspect of her role.   "When a family first comes to the realization that it is time to start care, it begins a new phase for them.  Dealing with changes occurring in their lives and end-of-life conversations are helpful to the family.  We are there to help them through difficult times and next steps in providing increased levels of care."
Randi Brokman, MSW, is the Director of Community Outreach and Client Care, spending time in the community engaging with and learning about services relating to senior care.  She finds this knowledge helpful in providing Homewatch clients with the latest resources available in the community.  "We are able to help families cope with the stress of new or increased need and provide resources to help them manage and address their challenges."
Jessica Lesnik, Senior Director of Client Care, brings her extensive medical social work background in a variety of geriatric care settings to the service of Homewatch CareGivers' clients.  She is well-versed in the many issues and challenges that face the senior population. Jessica gets satisfaction from being able to help families sort through and navigate challenging times. For instance, she often gets calls from friends and family about how to assist with their aging parents and their own lives and how to balance the two. Finding resources and balance. Gives the most satisfaction, actually, when a caregiver and a client are such a good fit together, and it is a symbiotic fit, and they become friends.  I love when that happens.  Finding the match and helping when it isn't a match to figure out what would make their match work, also with the family member.  A daughter would really want her mom to go to activities, but it is hard to watch, enabling self-determination within the family and for each person.  When there are not enough when caregiver shortage is very challenging in this homecare space, the aging process in this country is significantly lacking, financially different levels.
HW delivers the compassionate care our clients need to complete daily activities while maintaining a healthy dose of independence and enabling them to stay in the familiarity of their home, where many prefer to be.
The annual Social Work Month campaign is a time to inform the public, policymakers, and legislators about how social workers have always broken barriers when it comes to the services they provide in an array of sectors, including hospitals and mental health centers, rehab facilities, government, schools, community centers, and social service agencies. People become social workers because they have a strong desire to help others and make society a better place. Social work is one of the fastest-growing professions in the United States, according to the Bureau of Labor Statistics (BLS). More than 700,000 professional social workers are hard at work nationwide, and that number is expected to rise to almost 800,000 by 2030. Social work began more than a century ago. The profession can trace a large part of its origins to Jane Addams and Ellen Gates Star, who in 1889, opened Hull House in Chicago to provide social services to the area, which had a large immigrant population. Other social work pioneers include anti-lynching advocate and women's rights activist Ida B. Wells and George Edmund Haynes, a social worker who was co-founder of the National Urban League. In the 1960s, past NASW President Whitney M. Young Jr. worked in collaboration with President Johnson and other leaders during the turbulent Civil Rights era to break down the barrier of employment discrimination so Black people could get access to better-paying jobs. Social workers have helped drive significant, positive changes in our nation. Frances Perkins, the first female Labor Secretary during the Great Depression, and others helped secure benefits we continue to see used today, such as the 40-hour work week, minimum wage, and Social Security benefits.
Here are a few examples of other social workers who are continuing to break barriers today: • Caitlin Ryan at the Family Acceptance Project works to help families overcome cultural and faith hurdles that prevent them from embracing and supporting children who are LGBTQIA2S+. • Social workers such as Suzin Bartley, former executive director at The Children's Trust in Massachusetts, helped strengthen families by helping them break through economic, psychological, and other barriers to provide better care for their children. • And social workers such as Kristina Whiton-O'Brien, director of partnerships at Vot-ER, an organization that helps remove obstacles that prevent people from exercising their right to vote.
A recent survey from Ipsos shows that 80 percent of Americans have a favorable opinion of social workers, and 81 percent of those who interacted with a social worker say a member of the profession improved their situation or that of a family member.
The theme "Social Work Breaks Barriers" resonates because social workers are on the frontlines helping our nation overcome myriad challenges, including economic inequality, reproductive rights, racism, and natural disasters worsened by global warming. More than 700,000 social workers nationwide entered the profession because they have a strong desire to assist those in need and make our communities, our nation, and our world a better place for all. For generations, social workers have broken barriers to help people live better lives, and they continue to break barriers by empowering people in tough situations. For example, social workers help: • Those in mental crises when they call 988. • Families overcoming cultural hurdles that keep them from accepting and supporting children who are LGBTQIA2S+. • Remove obstacles that prevent people from exercising their right to vote. For more than a century, they've helped break through barriers that have led to the creation of a minimum wage, a 40-hour work week, and the implementation of Social Security benefits. They've transformed millions of lives. Chances are, over the course of your lifetime, you, a family member or a friend have been helped by a social worker. According to a new survey released this month by Ipsos, 80 percent of Americans have a favorable opinion of social workers. And 81 percent of people who have interacted with a social worker say a member of the profession improved their situation or that of a family member. These helping professionals work everywhere — hospitals, mental health care facilities, child welfare agencies, schools, veteran centers, and in local, state, and federal government. Many are in Congress or state or local government, such as Rep. Barbara Lee (D-CA), who works to ensure our government uplifts the most vulnerable in our society. Or like, Kristina Whiton-O'Brien, director of partnerships at Vot-ER, an organization that helps remove obstacles that prevent people from exercising their right to vote. Or like Shannon Hagy, Southwest Division Chair for the NASW Pennsylvania Chapter, who now leads Veterans Place, which empowers veterans as they transition from experiencing homeliness to living in their own residences. It also helps all at-risk veterans to become engaged, valuable citizens who contribute positively to the communities in which they live.
Social workers have been at the forefront of the global Covid-19 pandemic. When most of us were quarantined at home, social workers were out in their communities—making sure children and at-risk youth were attending classes over Zoom, providing food and other resources to the elderly, helping those with substance-use disorder get the help they needed to stay sober, and helping tens of thousands of people stay connected to loved ones quarantined in nursing homes or at the hospital. They continue to break barriers by advocating for student-debt relief, equal rights for all, and improving the delivery of health care and mental health care. The need for more social workers is reflected in data from the Bureau of Labor Statistics, which notes social work is one of the fastest-growing professions in the United States. An expected 800,000 social workers will join the profession by 2030.