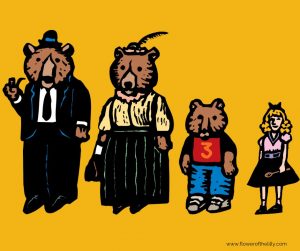 The Key is Not To Sell Your Business Too Early…or Too Late!
When to Sell – The Goldilocks Principle (Not Too Soon Or Too Late – Just Right!)
For me, there were several reasons why I decided to sell my digital marketing agency after 16 years.  It was a combination of just being tired of dealing with so many clients, the constant pressures of cash flow, making payroll, and the constant crush of keeping up with changing technologies, especially within SEO, not to even mention the role of AI.
While I was always comfortable with website development, writing HTML, and the many facets of search engine optimization (SEO), the constantly evolving technology aspects, especially surrounding Google's search algorithm and Facebook ads, became rather daunting.  Yes, I had a team that specialized in those areas, but as the owner of the business, it was my job to match a client's needs with the right strategy to accomplish their goals and relying heavily on manipulating the search engines to get better search engine rankings for our clients became more and more difficult.
Website development was the easy part.  But generating better search engine placements is really about getting the client more phone calls, leads, and increased business.
Back in the day, like 10 years ago, I could get a client ranked on page 1 of Google in less than a month.  One and done!   Those days are long gone.
Building websites had become a commodity business with all these website builders like WIX and Square Space basically competing with us.  Using the "give them the razors and charge them for the blades" became our core business model.  The money was no longer found in one-and-done SEO services or even websites; it was in ongoing SEO and other traffic and lead-generating services where we could charge a monthly fee to drive search engine traffic and increase business. So, over the years, the dynamic changed from having a good website to having a mobile-friendly website to having a good website that was mobile-ready AND made the phone ring.  This was often referred to as "inbound marketing."
This more sophisticated method of SEO lent itself to creating programs that allowed us to charge monthly, ongoing fees, which was a hugely important aspect as to why my business was so appealing to prospective buyers because of the ongoing revenue streams.
However the right time to sell a business can vary based on a variety of factors. Some common reasons for selling a business include:
Retirement or personal reasons: If the owner wants to retire, they may choose to sell the business to ensure its future success.
Health issues: If the owner is facing health issues, they may choose to sell the business to ensure their own financial security.
Peak performance: If the business is performing well and generating significant profits, the owner may choose to sell to capitalize on its success.
Market conditions: If market conditions are favorable, such as high demand for businesses in a particular industry, the owner may choose to sell to take advantage of the market.
Lack of growth potential: If the business has reached its growth potential or the owner is no longer motivated to grow the business, they may choose to sell.
Ultimately, the right time to sell a business will depend on the individual circumstances of the owner and the business itself. It is important for business owners to seek professional advice from a financial advisor or business broker to help them determine the best time to sell their business.  Discussions with family and spouses about this life change might also be a good idea.
But the one piece of advice you can take to the bank — literally — is that if you are planning on selling,  you want to end on a high note, especially as you begin to share your financials.  The fact that you had great profits last year but NOT this year will not bode well and may raise doubts and concerns from prospective buyers.  So keep the pedal to the metal!